We Love Groups - No Matter The Size!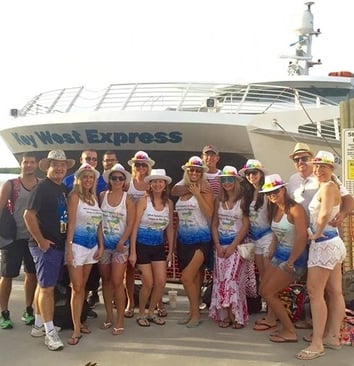 We regret the personalized group service we have proudly offered throughout the years has temporarily "dropped anchor" due to the COVID-19 Pandemic.
We thank you for your understanding and cooperation in the implementation of CDC guidelines and directives by local and state authorities in our continued commitment to provide a safe, enjoyable travel experience.
There is no need to delay your get-a-way with friends, family, wedding parties or corporate function. We look forward to welcoming you aboard and invite you to make your online reservation with no more than 10 persons per booking.
We promise to do our best to provide the same enjoyable travel experience and standards our guests have come to rely on as we introduce heightened safety measures.
So, there's no need to put off that trip, we just ask that you work with us and the government agencies of the communities that we serve as we resume travel.