J.N. Ding Darling National Wildlife Refuge
The J.N. "Ding" Darling National Wildlife Refuge, located on Sanibel Island, is named after Jay Norwood "Ding" Darling. The 5,200 acre refuge was originally established in 1976 to protect one of the largest mangrove ecosystems in the country. The refuge is most famous for its migratory bird population.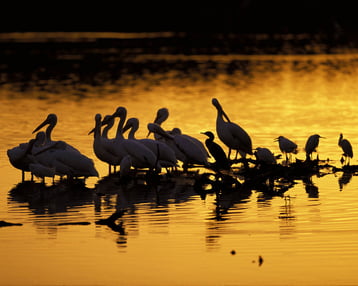 The refuge is home to many different species throughout the year, with the first few months of the year, being the best time to see the birds.
Visitors may enjoy guided, as well as, self-guided tours by land or water. It has become one of the most popular destinations for kayakers to navigate and explore the intricate mangrove water trails.