Modern Day Pirates in our Neighborhood
Pieces of Eight is a magnificent 65ft replica Spanish galleon pirate ship pillaging and plundering the Gulf of Mexico from the shores of Fort Myers Beach. The authentic pirate themed cruise is perfect for buccaneers young and old to experience a real-life pirate voyage back through the Golden Age of Piracy.

Greeted by Pick Pocket Pete and his crew the moment you board the ship, this 1 1/2 hour cruise is action packed from start to finish. Throughout the cruise all aboard will enjoy pirate stories, games (including limbo dance party) and many opportunities to gather pirate coins, jewels and treasure maps. Young buccaneers will be delighted to be invited to get face paintings by none other than Pick Pocket Pete as well as other Pirate crew. Parents, sit back, relax and enjoy watching your child's excitement while enjoying a little pirate grog & grub.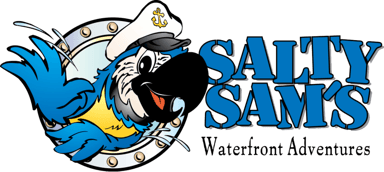 Pieces of Eight launch from Salty Sam's Marina, located on Main Street just beyond the Key West Express terminal. They offer family friendly cruises as well as an adults only cruise. Private charters are great for birthday parties or any special personal or corporate occasion.