Just after you cross over the Sky Bridge, the gateway to Fort Myers Beach, look to your left and spy the brightly colored buildings of the Lighthouse Resort Inn and Suites. Imagine being just 200' feet from the beach and steps away from the famous Fort Myers Beach Times Square area, the heart of Fort Myers Beach.
With two fantastic pools, one featuring a 10' waterfall and the other adjacent to the Famous Tiki Bar, you've found your relaxation station. Grab some quick eats at the onsite restaurant while you bask by the pool or under the cover of the tiki bar, one of the more popular spots on the beach with daily drink specials, happy hour and some fantastic local musical talent. This is the place to catch up on the local happenings or your favorite team on any of the 35 wide screen TV's. Insiders tip - Try the pizza!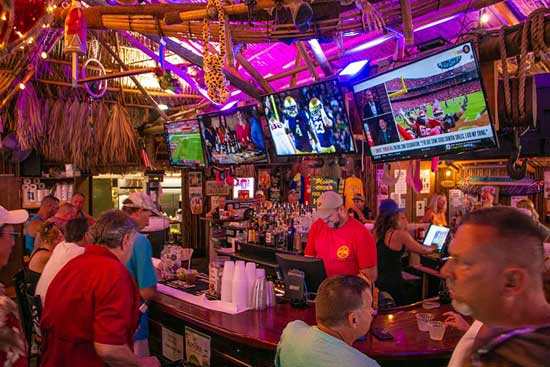 The resort has one or two bedroom and family suites available as well as studio and business suites for those that need a few more amenities. A private bungalow is on site for those that really want that beachy cottage living to get away from it all. Located just across from Times Square, it is truly a hop & skip to the beach and many of the beach shops, nightlife & restaurants.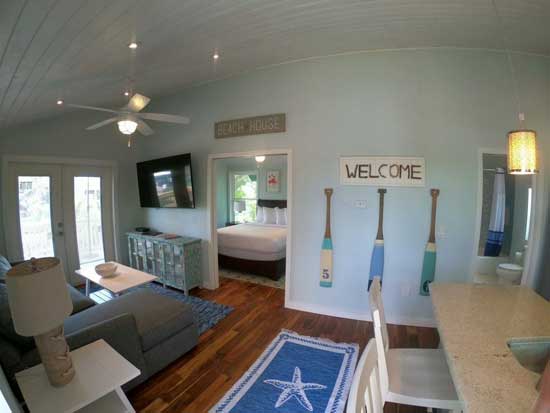 The best thing about the Lighthouse Inn and Resort is that it's the closest resort to the Key West Express! So, once you get settled in your suite, hook up your phone to wi-fi, connect and see what more great fun you can have in the southernmost city. Whether you want to go for just the day or a couple of days. We can help to make your Fort Myers Beach vacation one for the record books!