The Lakeside Inn Marco Island
A lakeside inn on an island??? You bet.
Get away from the normal and escape to this island hide-away. This small resort boasts 19 suites, for that ultimate hide-away, get-away. Sit by the lake or heated pool and let your worries fade away.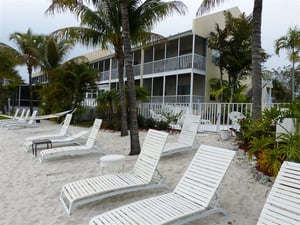 All suites are either one or two bedroom and they also offer a number of studio suites. There's also BBQ areas for you to grill out on.
Sitting on the only freshwater lake on Marco Island and boasting a beautiful sandy beach. This oasis is a natural habitat for a variety of local wildlife, yet is only minutes away from the center of Marco, a 10 minute walk from the Marco Town Center Mall and minutes from the Key West Express terminal at the Rose Marina.
So, sit back and relax on their private beach, fish or take in the Florida Sunshine, while enjoying a cocktail.
Get more information on this island gem. Or if you're still looking for that perfect Key West getaway spot? We've got you covered!