Friends & Families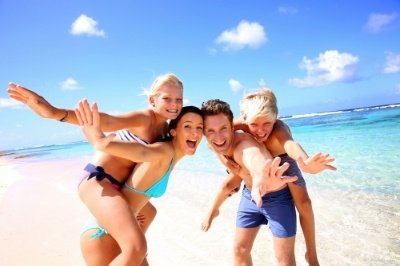 Planning a family vacation to the southernmost island often leads to one common challenge: how do we get there? After all, driving in a car for 6+ hours, navigating through the stressful Miami traffic, can zap the fun right out of your trip before it even begins. But with the Key West Express, getting there is half the fun!
On the Key West Express, your children can bring and enjoy board games, snack on treats from the galley, take advantage of the flat-screen televisions, or just stare out the window and watch the beauty of the sea go by. No worrying about how to entertain them for the trip, kids will feel like they're having a nautical adventure while you'll be enjoying the fact that the entire family is traveling quickly and safely to your destination.
The ferry to Key West is the perfect mode of transportation for families looking for an affordable, enjoyable way to get to their vacation started. The Key West Express is easily enjoyed and accessible to children, retirees, and even the family dog.
Your three and half hour journey is made even better by:
A full-service bar serving beer and liquor
A galley serving delicious snacks
Large flat screen televisions
Air conditioned cabins
Open-air sun decks
One of kind of ocean views
Book your trip now and we'll see you on board!
Click Here for Boarding times and other information to make your getaway a success.
Starting at:
$125
Round Trip
Round Trip Fares:
$155.00 round trip Adults 13-61

$145.00 round trip Seniors 62+

$92.00 round trip Juniors 5-12

$62.00 round trip Children 4 and under
Discounted Round Trip Fares:

$125.00* round trip Monday - Thursday


$140.00* round trip Friday - Sunday
*Discounted fares for online purchases minimum of 8 days in advance of travel. Discounted fares are non-refundable.
$140.00* Round trip travel

*Discounted fare for online purchases minimum of 4 days in advance of travel any day. Discounted fares are non-refundable.

Oneway Fares:

$95.00 one way for Adults & Seniors

$68.00 one way for Juniors

$31.00 one way for Children
*no unaccompanied minors