One of the newer resorts in Key West is the fine, intimate eco-friendly boutique hotel, The Capitana. So named after the famous Spanish sailing ship of the 1733 armada, the La Capitana or Capitana El Rubi Segundo. It was sunk along the keys in a hurricane and lost it's entire cargo of indigo, tobacco, vanilla, chocolate. As well as a treasure trove of GOLD and SILVER coins and bars. Some of which you can see at the Mel Fisher Maritime Museum.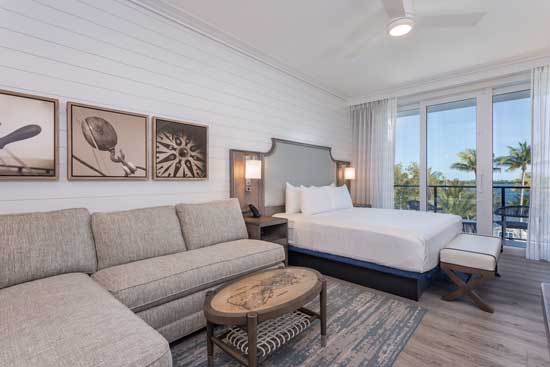 Sitting bay side, you can overlook the beautiful, shimmering waters of the Gulf of Mexico, while dreaming of all the riches that still sit at the bottom of the seas surrounding Key West. Or pull up a chaise and relax by the pool, while sipping on a specialty beverage from the Tiki Bar. McKee's Tiki Bar will put together some tropical concoctions that will make your head and heart twirl. They also offer an array of sandwiches, basket platters, salads and light appetizers, to stave off your hunger until you venture out into the night to experience all that Key West truly has to offer.
Hop on the Key West Trolley and stop by Mallory Square, for the nightly Sunset Celebration, the Hemingway House or experience American History at the Truman Little White House.
You'll have no problem finding a place to eat, but you will have troubles deciding WHERE to sate that hunger. Key West has so many restaurants that we could go on and on, describing them all. Our suggestion is to just keep walking until that Key West vibe tells you to stop and eat! You can contact them on their website thecapitanakeywest.com or by phone 866-384-2997.
Now that you've decided on where to stay in Key West, it's time to plan how you're going to get there. On the Key West Express, of course. The only ferry in the entire state of Florida that sails to Key West. We sail from the SW Florida coast, Fort Myers Beach and seasonally from Marco Island.