November 18-27, 2016
Fort Myers Beach hosts the largest sand sculpting event in the state. Considered a "Must See" event and one of the TOP TEN best sand sculpting competitions in the world by USA Today and CNN Travel.
Featuring more than 30 sand sculptures (using more than 1,000 tons of beach sand), an amateur contest, state championships, sand sculpting demonstrations & lessons, and a Quick Sand Speed Sand Sculpting Competition where two sculptors go head-to-head for a ten minute sculpting competition for a subject selected by someone in the audience. Voting is based on your applause!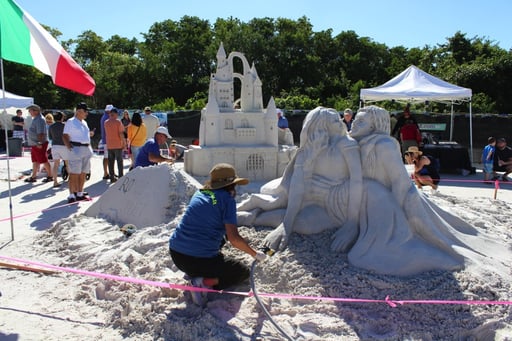 This event is fun for the whole family with vendors, food trucks, and a kids zone where the little ones can try their hand at building their own masterpieces!
Be sure to check out their website for a schedule of events and more about the sculptors!
Need some more information on what there is to do and see in the Ft. Myers Beach area? We have that too... Just Click