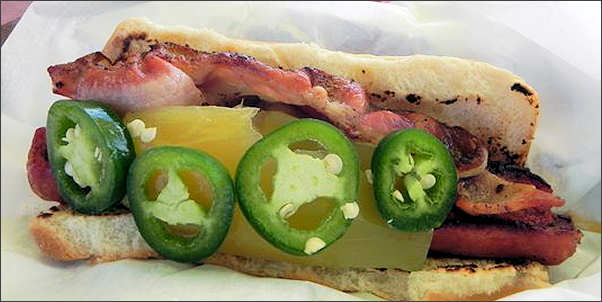 Roadside diners, vintage drive-ins and out-of-the-way "dives" are enjoying a come-back of hipness. Host Guy Fieri travels the country in search of the best greasy spoons. The restaurants he visits are well-known among locals and visitors looking for authentic area food joints and mom and pop kitchen's. While at the locations, Guy interacts with customers and staff as well as the chef's. The first episode aired on April 23, 2007 and the show has grown continuously in popularity.

Who doesn't love a diner, drive in or dive. Steeped in tradition, aged with consistency and slathered in warm nostalgic sentiment these are a binding ingredient in communities across the nation.
Read More
Have something to say? Comment below!!