AQUA Bar and Nightclub, Key West
A visit to Key West is incomplete without taking in a Drag Show!
Shows at Aqua are fun, sharp, sometimes raunchy and a classic part of the Key West experience. Either grab a seat up by the stage or in the shadows in the rear, you are bound to have a roaring good time. The dynamic, high-energy cast create a fascinating and memorable evening, as they perform to famous tunes and outlandish celebrity impersonations!
The Aquanettes or performers to the rest of us; flitter, dance and mingle with the audience. They are highly active in the Key West community and you have seen many of them in TV and film. Some have been at the club performing for years, too. Faith, for instance, has been here for over 15 years and some of her "alter egos" include: Reba McEntire, Celine Dion, Barbara Streisand and Lady Gaga.
Please remember that they're all about having fun but they ask you to remain seated, with your performers in an upright and locked position during the shows. You can book online for shows more than 24 hours away, or call Aqua direct for tonight's show, 305-294-0555.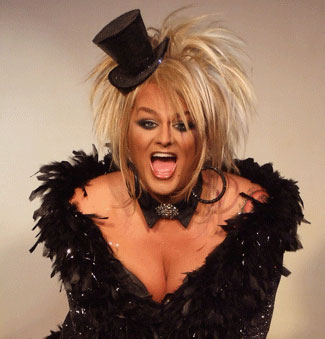 Photo Credit: Aqua Key West
For many visitors a show at Aqua is the highlight of their Key West Island vacation! Be sure to read their Trip Advisor reviews. Aqua Bar and Nightclub are the recipients of several Certificates of Excellence!
Shows are very reasonably priced as are the drink prices. You'll pat yourself on the back for fitting a drag show into your Key West getaway!
After the show, stick around as the hottest spot on Key West comes alive with great music, drinks and the best Key West DJ personalities. Playing a mix of dance tunes to keep the party going till all hours of the night.
Video Courtesy: Aqua Key West
Located at 711 Duval Street, Aqua Bar and Nightclub is central to nearly anywhere a visitor would want to go in Key West, it's literally in the center of Duval Street. Is conveniently close (1 block) to DJ's Clam Shack as featured on Diners, Drive-Ins and Dives, the Green Parrot Bar or the most decadent dessert restaurant anywhere "Better than Sex" where chocolate lovers come together.