Our Best Picks for that Most Important Meal of the Day!
When vacationing anywhere, breakfast is a treat most ordinarily don't have time to savor in our busy day to day lives. Vacationing on Fort Myers Beach, Florida and trying to decide which tempting option to start your day can be tough with so many delectable possibilities. These are the top five that we all agree on.
Mom's

Mom's located at 2450 Estero Blvd., between Mango and Chapel Street, serves breakfast and lunch on Mondays from 8am until noon and Wednesday through Sunday from 8am until 2pm. Everything is scratch made, farm to table and delicious! Mom is the master of the "original" cinnamon roll and takes pride in all of her creations. You never know what specials she might prepare so stop often so you don't miss out! You can always call 239-209-0707 and ask Mom herself what she has created today.
Yucatan Beach Stand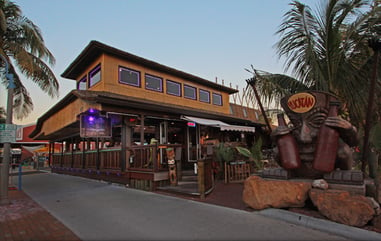 Just a short walk from the Times Square area on Fort Myers Beach, this local's and visitors favorite is the perfect place to venture to for that needed breakfast meal. They have a wide variety of options to choose from. A personal fav is their Sausage Gravy and Biscuits (the gravy is homemade!). A Salmon Benedict or go for the glory with a ribeye steak and eggs. While you're there, don't forget to grab a signature Bloody Mary!
Sunflower Café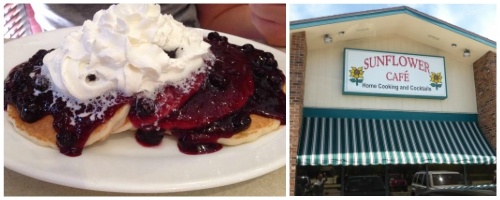 The Sunflower has been welcoming guests for over 2 decades, this is where the locals go. They have breakfast down to a science! The service is FAST, and the food homemade, fresh, hot and delicious. Traditional waffles, pancakes and crepes are wonderful however the skillet breakfasts cover all the food groups. The chef's skillet is a hearty, popular choice but you can't go wrong with anything you select. Don't let the packed parking lot scare you away, there are lots of tables and a friendly, efficient staff with seldom a wait. They not only do breakfast, but also serve a pretty mean Lunch and Dinner, too.
Bonita Bill's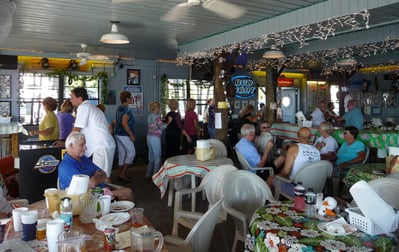 This is one of those places that if you don't know it's there or someone tells you about it. You will NEVER know it's even a thing! But, you surely don't want to miss out. Located under the bridge, going over to Fort Myers Beach (on the mainland side of the bridge). This cash only establishment is home to a cast of characters the likes that you'll never see. The breakfast here is about as homey as you can imagine. Nothing fancy on the menu. What you'd typically make at home, is common fare here. You want the basics, all the while taking in one of the best waterfront views? Here you go. As a plus, if you happen to miss the Key West Express, you can pop in and possibly see it cruising in or out of port.
Whether you're starting your vacation in Fort Myers Beach or just getting away from Key West for a few days, these should satisfy morning hunger pangs. Click below for more great things to do, see, stay or eat, while in the area!
Hero Image Photo Credit: piqsels.com