Bicycling is back in fashion and bicycle tourism is a unique, sustainable and healthy way to explore a city. Are you looking for prime cycle tours in Florida? Then look to Key West!
First, the Ferry Ride
Getting there is half the fun so Key West Express provides ferry experiences from Fort Myers and Marco Island to Key West and back again. The ferry is faster and cheaper than flying into Key West from the Western half of Florida and offers a unique experience of its own.
Relax as you glide through the calm Gulf Waters, have your camera ready and look for dolphins from one of several sun decks or lounge in the interior of the ferry in one of the reclining airline-style seats. There is also a full-service galley and bar, flat-screen TVs and couches for more intimate conversations.
The Arrival
The tropical climate in Key West attracts people from all walks of life.
Lush vegetation, wildlife native to the area, comfortable climate and culinary treats…what more could you want?
Perhaps, bicycle tours of the island? Key West has you covered.
Immerse yourself in the diversity and Caribbean cultural influence present in everything from the art to the food. Numerous island experiences are available to aid in your exploration of this spectacular, one-of-a-kind paradise destination. Amazing charter boats, museum tours, dolphins, parks and beach adventures await!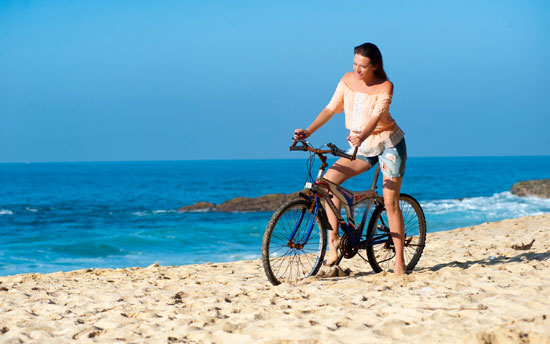 Photo Credit: Piqsels
There is also no shortage of restaurants and pubs - both with music and without. You will have no problem finding accommodations to suit all needs and ferry customers enjoy hotel discounts.
In the afternoon, venture around to take in the breathtaking sights – on foot or on a bicycle – or tour the renowned Butterfly and Nature Conservatory.
Held daily and beginning in the early evening, The World Famous Mallory Square Sunset Celebration is an extraordinary cultural event. Jugglers, clowns, psychics, musicians, artists and food vendors never fail to delight the crowd of tourists and locals.
Enjoy it all without the need for a car. Welcome to paradise!
Experienced Guides
There are a variety of cycle tours to choose from in Key West, all boasting local and experienced guides.
From sunrise to evening rides, there is something for everyone to savor on any of the Key West bicycle tours.
Embark on an informative learning journey through Key West. Navigate through blooming flowers and the palm trees on North Roosevelt Boulevard. Check out the colorful houseboats and see the vessels depart from Charter Boat Row.
Marvel at the historic Seaport and Harbor Walk. Cycle from the earliest neighborhoods in Old Town or visit the Ernest Hemingway Home and Museum.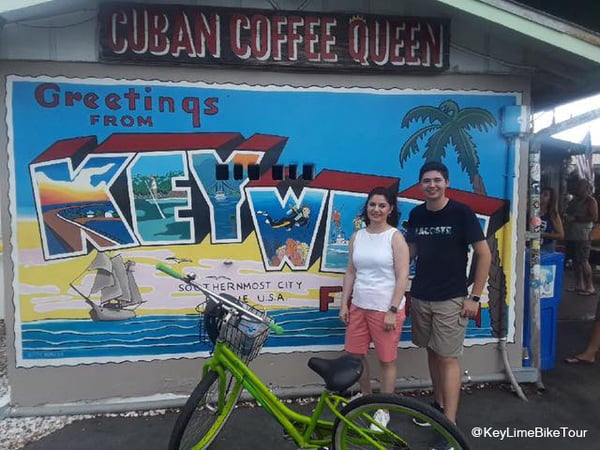 Photo Credit: Key Lime Bike Tours
See where Tennessee Williams wrote the first draft of "A Streetcar Named Desire" and the house where Ernest Hemingway lived from 1931-1939. Tour the museum, visit his old haunts or take a photo with the Key West Lighthouse.
Local historic homes - like the Victorian mansions on Duval – and local backstreets will be explored while your guide shares stories and the history behind it.
…and of course, no visit to Key West is complete without a trip to the Southernmost Point to have your photo taken with the buoy.
No matter which of the enjoyable tours you choose, you will be led by a confident and knowledgeable guide through the sites of Key West while you taste the food and revel in the pleasure of the trip.
Memories of a Lifetime
After you've experienced Key West on one or several cycle tours, your journey on the ferry back to Fort Myers or Marco Island will give pause to rest and recuperate.
Your Key West cycle tour will create lasting memories and provide the opportunity to experience a new place in a very intimate way. Your senses will be heightened, and you will have reaped the benefits of healthy, active travel.
By engaging in slow, purposeful exploration via bicycle, you are not only a tourist, you become a traveler. Going on a bike tour in Key West? Rest your legs by booking a ferry with Key West Express today. Happy biking and safe travels!
Hero Image Photo Credit: Pixabay