What began as part of a 19th century plan to help protect the southeastern coast of the United States, became Ft Zachary Taylor or just "Fort Zach" for short. During the Civil War, the Union actually seized control of the fort, to prevent it from falling into the hands of the Confederate Army. Originally the fort was completly surrounded by water, with just a small walkway connecting it to the rest of Key West. The fort was completed in the late 1860's, though the upper level was destroyed in 1889 to make way for newer weaponry. The old cannons were then buried within the new outside wall, so that they could save on building materials.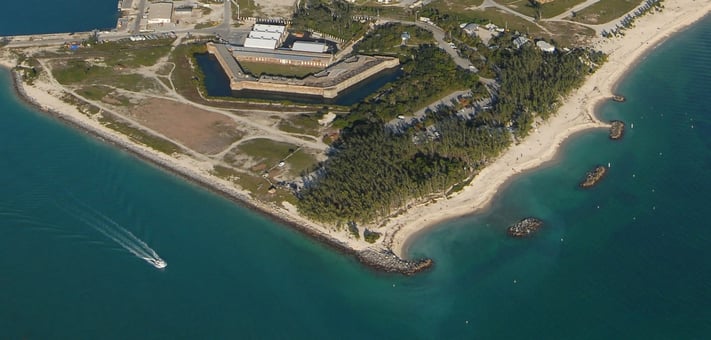 In the late 1940's the US Army relinquished control over to the Navy. Then the 60's those buried cannons and munitions were excavated to discover the largest collection of Civil War cannons. In 1971 for fort was placed on the National Register of Historic Places.
Currently, the fort and its grounds are one of the areas finest attractions. It's also host to a number of annual events, including many Civil War reenactments and during Halloween is transformed into a haunted fort, but on a MUCH LARGER and scarier scale......
For more information, hours and how to rent out the fort for private parties or weddings, visit their website.