Indulge in some of Southwest Florida's Exciting Gaming, Entertainment, Luxurious Accommodations, and Decadent Dining at one of the area's top vacation holiday destinations - Seminole Casino.

Thrill seekers unite for the magic, excitement, exhilaration and high energy atmosphere. Seminole Casino located in Immokalee, Florida pulses with a dynamic exuberance and electricity!
Play Over 1300 slot machines with play from a penny to $100.00 a spin. Casino favorites like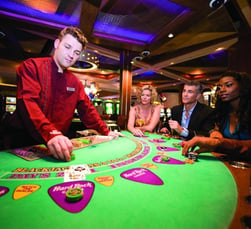 Titanic, Wheel of Fortune and Pink Diamonds are staples, but gaming's hottest new slots including Duck Dynasty, Ellen DeGeneres and The Walking Dead 2 can be found at Seminole Casino Immokalee.

If you can't decide which…..poker or slots, try Video Poker. Seminole Casino has Joker Poker, Deuces Wild and All Star Poker with 3 to 10 play!
Photo Credit: Seminole Immokalee Casino
The casino's Poker Room has weekly poker tournaments, monthly free roll, bonus hands, everyday splash pots, daily high hands.
Play Texas Hold'em (limit and no limit), Seven Card Stud, Omaha Hi Lo. Lots of weekly and monthly drawings for cash and prizes at the Seminole Casino Poker Room!
Table Games available for high energy adrenaline junkies open everyday. Play Blackjack, Mini Baccarat Blackjack switch, Spanish 21, Mississippi Stud, Three Card Poker, Pai Gow and Let it Ride and more.
Paradise High Limit - this Seminole Casino feature includes table games starting at $50.00, slot bets from $5.00 to $50.00, high limit double deck pitch blackjack, Midi baccarat and 6 deck hand shuffle game.
Casino Promotions, such as $40,000.00 Rollover Free Play, $15,000 slot tournament, $15,000 Jackpot Party Payout, Lucky 3's giveaway and a 2017 Cadillac CT6 Giveaway. New Seminole Casino Immokalee promotions every month!
You have to Play to Win!
Take a chance to win the JACKPOT at the Seminole Casino! There is no sound like the sound of YOUR machine hitting the big JACKPOT.
Experience Vegas Quality Entertainment at Seminole Casino Immokalee Top-notch performances by fabulous local entertainers as well as internationally known and renowned personalities such as Paul Anka, Clint Black, Neil Sedaka, Olivia Newton-John, Frankie Valli and the Four Seasons. Be sure to book ahead because shows do sell out!
Nightlife, Action, Entertainment, Adrenaline, Excitement, Bright Lights, Colors and Sounds will keep visitors coming to Seminole Hotel Casino Immokalee!

Photo Credit: Seminole Immokalee Casino
Stay Seminole Casino Hotel offers a variety of deluxe rooms and suites equipped with amenities such as large screen HDTV, complimentary WI-FI, in-room safes, Keurig coffee makers, refrigerators and more. The hotel has a cutting edge 24 hour fitness studio, refreshing pool with authentic Seminole Chickee Hut food and beverages service. Event and meeting room space with ability to accommodate as many as 400 with catering is available.
Dine at one of four yummy possibilities.
EE-To-Leet-Ke Grill…. Open 24 hours with menu's offering breakfast options, sandwiches, salads,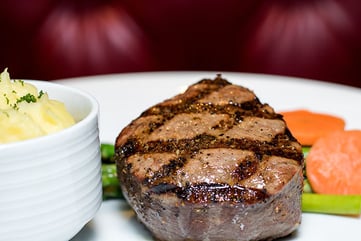 pasta's, lobster, prime rib, chicken boule, sizzling fajita's, scrumptious desserts and much much more.

Lucky Mi Noodle House… Asian culture inspired cuisine blend traditional ingredients with contemporary culinary accents for a Far East experience right here in Florida!
Photo Credit: Seminole Immokalee Casino

1st Street Deli…. New York delicatessen aficionado's will not be disappointed with this deli's epicurean options. Reuben sliders or warm pastrami sandwiches accompanied by authentic potato latkes & apple sauce are sure to hit the spot! (Don't forget to save room for the cheesecake!)

Cappuccino's…. Fresh ground Kona coffee, espresso, cappuccino, mocha's and more are the perfect accompaniment to the assortment of delectable sweet indulgences found at this special café. The apple turnovers and eclairs lure guests back again and again!
Hero Image Photo Credit: Seminole Immokalee Casino