The month of March brings some of the best weather of the year to South West Florida. While our northern friends are still shoveling snow, here in the Sunshine State we are slathering on the spf 30 and heading to the beach. In the midst of Spring Break and perfect weather falls St. Paddy's Day, so put on some sunscreen, get your green on and watch a parade!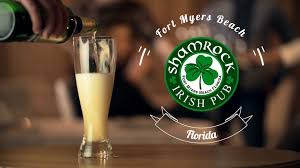 Photo Credit: Shamrock Pub via Facebook
Celebrate March 17th on Fort Myers Beach by watching the St. Paddy's Day Parade, on the south end of the Island and be sure to have a brew at The Shamrock Irish Pub.
For those of you slightly to our south, Naples has a long and historied tradition of St Patrick's Day. 40 some years ago a group of fun-loving Neapolitan's got together and decided to have a parade to celebrate St. Patrick's Day. Through the hard work of many volunteers and the generous support of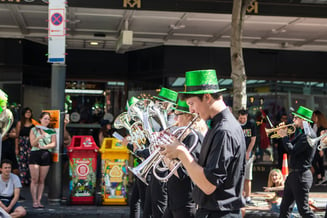 patrons, the parade has prospered in the decades since. It is now the largest privately-funded Parade in the state. It draws over 40,000 people to downtown Naples each year to celebrate Irish heritage and Irish culture in America. Wear your green and enjoy the revelry of the Annual Naples St. Patrick's Day Parade, followed by an all-day celebration at Sugden Plaza. The parade is sponsored by the Naples St. Patrick foundation, a non-profit charitable organization.
Photo Credit: Pixabay
Celebrate at Key West's local favorite – Irish Kevin's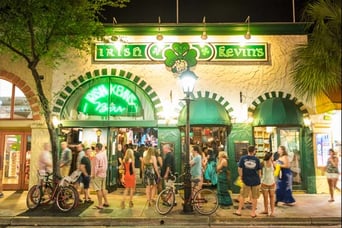 Irish Kevin's opened in July, 1998 with one goal in mind; for people to have a great time and forget about life for a while. With Shamrocks, Leprechauns, 4-leaf Clovers and over 20 beers on tap, every visit to Key West should include a stop at Irish Kevin's. In a nutshell… Irish Kevin's is just plain fun. Interactive and engaging entertainment bring patrons together for a memorable visit filled with side splitting laughter. Be sure to check out their trip advisor reviews and follow their facebook page for info on events, photo's and reviews.
Photo Credit: Irish Kevin's
Hero Image Photo Credit: Piqsels