" Today's the Day!! " That was the famous saying of Mel Fisher, Treasure Hunter Extraordinaire!!
Mel and his Montana born wife, Delores or Deo as she was to be come known as, were avid divers in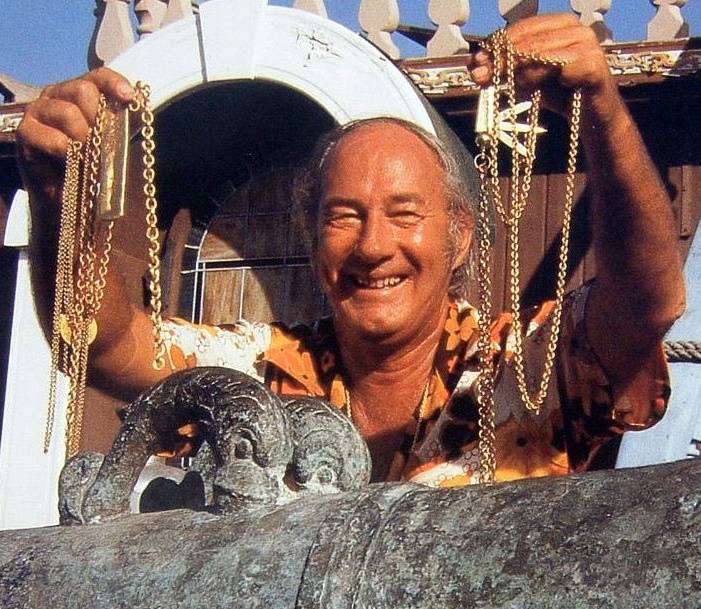 the waters off California and were also the first ones to open a "dive shop" in the world. Training more than 65,000 in the sport. He had his own weekly TV show and Delores set the world underwater endurance record for women, at over 55 hours, 37 minutes. The Fishers and their 5 children, all accomplished divers, went on to develop all sorts of diving gear; wetsuits, spear guns, cameras, housings and other types of underwater equipment. Over the years, they explored all along the California coast and Caribbean looking for shipwrecks and buried treasure.
Photo Credit: Trusted Tours Key West
In the 1960's they came to Florida and ultimately set up shop in Key West to hunt for the remains of the 1715 fleet and then ultimately the 1622 Tierra Firme Fleet that was part of a 28 ship convoy that departed Havana in early September 1622. Boy, did he discover... He, his family and crew found the Santa Margarita and the flagship the Nuestra Senora de Atocha. Bringing in millions of dollars worth of gold, silver, copper, tobacco, jewelry and gemstones (estimates are over $450 million worth). All with the "Today's the Day" attitude.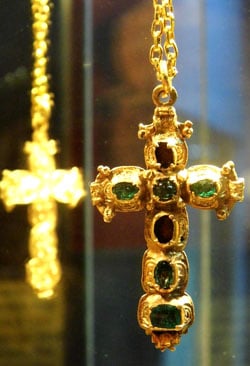 Photo Credit: MelFisher.org
Well, these days Key West celebrates Mel Fisher and all that he's contributed during the month of July, with Mel Fisher Days. Tours of his museum are available throughout the year, but for a few days each year they go all out. The main events include:
VIP Tours of the Fisher Family Private Conservation Laboratory

Annual Schooner Wharf Bar Dock Party - with

50/50 raffles

Silent Auction

Love Auctions

Book Signings

Lucky Cupcake Contest

Live Music

Presentation of the annual Lifetime Achievement Award

Treasure Hunting Boat tours
Like to see all the fun for your self? Just click the video, below..
Video Credit: Mel Fisher Treasures via YouTube
Finally, you can also enter to win an Authentic Atocha Coin. Drawings are held at the Schooner Wharf Bar, but check with the website for all the details for this and all the other events: Mel Fisher Days website.
Hero Image Photo Credit: Mel Fisher Maritime Museum