Go Once and you'll be HOOKED!

Key West is the ultimate Florida fishing getaway. One of Key West's most notable novelists, Ernest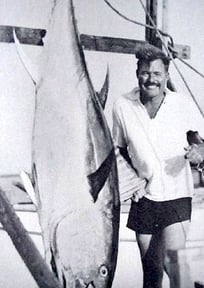 Hemingway, was an avid fisherman. Key West is one of the most popular game fishing areas in all of North America, attracting visitors from all over the globe. The area also has some of the best spearfishing anywhere. Whether it's snorkeling or SCUBA, grab your gear and get ready.
Photo Credit: fla-keys.com
Top Fishing in Key West
Popular for the esteemed offshore adventures along the deep waters of the Atlantic Ocean just offshore, to wading the flats and mangroves in the quest of bagging the "Big Three" of flats fishing (Permit, Bonefish and Tarpon), USA's southernmost continental point has it all.
In the summer months Marlin, Wahoo, Mahi Mahi(Dolphin Fish), Sailfish, Permit & Tuna are to be found offshore and up into the Gulf of Mexico. Located between and the Gulf of Mexico and the Atlantic, Key West is a must-do pit stop on many open water fish's migration route. In the cooler months you can spot Cobia hanging around the wrecks, while Grouper and Snapper can be caught almost year round.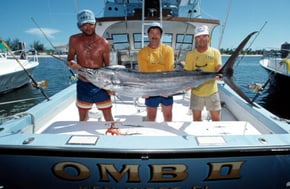 If you're not one for braving the high seas and going for the biggest or baddest, then flat's fishing may be just what you're looking for. Hiring one of the many flats boat Captains and let them take you out to their backyard and show you the ropes. In the Key West backcountry is one of the few areas on Florida were you can see the wildlife, unchanged as it's been for eons. The ultimate goal of all accomplished seagrass flats fishermen is the Grand Slam! Bonefish, Tarpon and Permit in a single excursion. Many have tried, but few have succeeded.
Photo Credit: floridamemory.org
Key West fishing has it all. Favorite charters include;
• Danger Charters
• Key West Pro Guides
• Dream Catcher Charters
• Key West Split Fishing Charters
Visit Fishing Booker.com for their month by month species calendar...
Video Credit: Visit Florida via YouTube
Reserve your excursion to Key West; whether it's for fishing, diving, shopping or any thing else, NOW!
Hero Image Photo Credit: Laura Stanley from Pexels