Back after more than a dozen years, these uber amazing, high speed, powerboats are here to roar…. Oops, SOAR across the Gulf waters of Fort Myers Beach, where we are more than a little proud and hugely excited to have them for the National Championship Race Event. Part of the Offshore Powerboat Association (OPA), the events and sport itself have dramatically increased in popularity. The National Championship is the culmination of the entire OPA race season. The Roar Offshore APBA National Championship takes place on Fort Myers Beach, in the month of October. Racing enthusiasts descended upon Fort Myers Beach by the tens of thousands!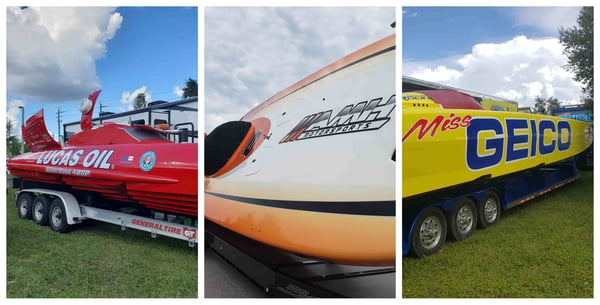 Photo Credit: Key West Express
The 2019 Inaugural Event proved to be even more successful than anyone had hoped. Initially, OPA agreed to a five year commitment to Fort Myers Beach for the annual APBA National Championship. As a result of the astonishing reception, enthusiasm, attendance and revenue, Fort Myers Beach was rewarded by a 20 year contract according to event coordinators Tim and Cyndee Hill, in their interesting interview on Beach Talk Radio!
A public comment was made on a local business Facebook page regarding OPA's lack of concern for marine wildlife. In fact, there were actually six Florida Fish & Wildlife Commission (FWC) observers stationed strategically by the race course for the sole purpose of spotting dolphins, manatees and any living creature that could potentially be in danger. The race went off without a hitch and OPA continues to take environmentally conscious precautions for the safety of our precious marine life.
OPA's respect for our community and beaches at the forefront was clearly demonstrated. "Keep Lee County Beautiful" enlisted a number of volunteers including 75 FGCU students who worked steadily for between 6 and 8 hours, picking up debris and patrolling for refuge. Their presence alone appeared to command respect for our beach environment.
When asked about the design of the race course, The courses creation was influenced by driver feedback until the course the objective. Previously, powerboat races were approximately 10 miles in length and 5 miles off shore. The "Roar' course was created for the spectators, as close to shore as possible for maximum visibility and safety. The start and finish lines were near the DiamondHead Resort, with the first turn at Junkanoo's, followed by 7 more turns and the final leg at turn 8 near the Ft. Myers Beach Pier.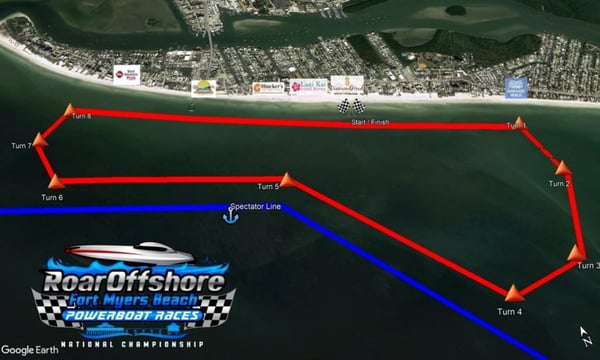 Angel One and Angel Two were the code names of the 2 helicopters that flew overhead throughout the races, carrying rescue divers. Interestingly, in the second race a closed canopy XPS boat from Team Raven, from Englewood, Florida rolled and a diver was in fact deployed. Both the driver and throttle man swam to a support boat and raced in another boat for the following race #3.
Organized chaos is how organizers described the event. What may have appeared seamless to spectators took a lot of behind the scenes efforts to come together. Each year we should expect improvements. For a first year on Fort Myers Beach, Roar Offshore was described as PHENOMENAL, and a fabulous surprise !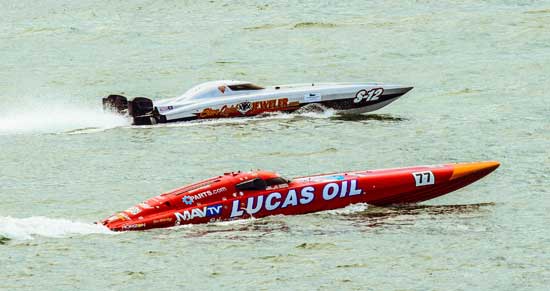 Photo Credit: Piqsels
Those who followed the live feed on Facebook had the best ability to hear all the highlights. A goal for 2020 and beyond is to be able to amplify sound along the beach between the Pier and Junkanoo.
The area of Main Street between Key West Express and Salty Sam's Marina vibrated with excitement, not to mention the thundering marine machines! The sleek and colorful vessels began to arrive on Wednesday evening and all day Thursday followed by an exuberant ribbon cutting ceremony and official opening of the "Race Village" and Dry Pit's, which were open to the fascinated, picture taking, thrill seeking public and race fans. Tents with race team exhibits and registrations dotted the "village" and spectators anxiously and excitedly awaiting the "Parade of Boats" that glorified Main Street and San Carlos Boulevard on Thursday evening.
Anticipation for the return of the races after so many years was feverish. An event of this nature took tremendous planning, organization, red tape, strategy, communication, cooperation and…. Mother Nature bestowed blessings didn't hurt either. OPA and Fort Myers Beach successfully managed to coordinate and bring some handy stimulus to our local economy and morale! There were so many behind the scenes efforts that needed to come together most would not likely have had an inkling of. Cooperation, coordination and preparation of things like port-a-pots, sanitation services and a laundry list of permitting issues were only a few. The Lee County Sheriffs Organization, Fire and Rescue/Emergency Services, the United States Coast Guard, FWC- Florida Fish and Wildlife Conservation Commission were a few of the components of highest importance.
More than 50 teams from around the globe competed in the 2019 National Championship. Classes of boats include Super Stock Catamarans, Super Vee Extreme, Prostock Vee and Super Cats. Sleek and flashy vessels powered by either single or twin engines, dependent upon class, can range in speeds between 60 and an extraordinary 160 miles per hour. The Class One canopied catamarans have 1100 Mercury twin inboard engines that can actually max at better than 160!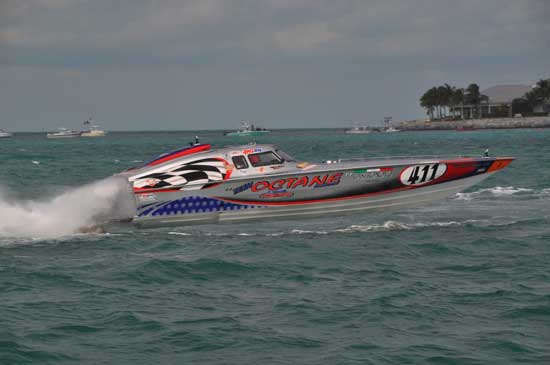 Photo Credit: Piqsels
Offshore Powerboat Racing can be traced all the way back to 1904 when a race between the south-eastern coast England to Calais, France was run. The American Powerboat Association was formed within a few years and the first race to be recorded was run in California in 1911.
Over the following decades powerboat racing became more and more popular. Our two world wars impacted just about everything and racing was no exception, however by the 1960's the sport was back, growing stronger in popularity. Starting in the 1980's different types of boats & classes were introduced and the sophistication of propulsion added new dynamics. Catamarans, super-boats and track styles added to the excitement and ability for spectators to view the events more readily.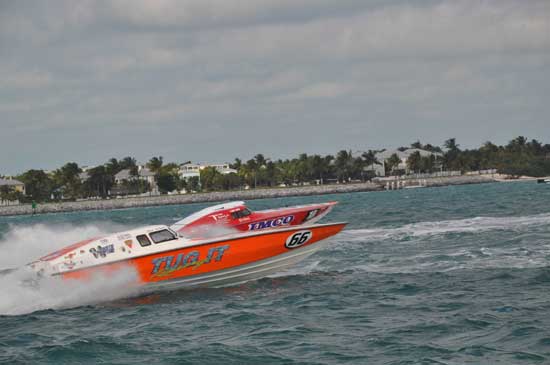 Photo Credit: Piqsels
The revenue generated was a terrific boost for our local economy with many businesses realizing record breaking success. Armed with new knowledge and experience, each upcoming Roar Offshore Powerboat Race should see growth and promise for Fort Myers Beach.
When you're ready to take the plunge and make Fort Myers Beach your next vacation destination, be sure that you plan ahead for a side trip to the beautiful and tropical island of Key West and make your vacation complete.
Hero Image Photo Credit: Piqsels