Dixie Roadhouse is a fantastic place to go with friends or to make new ones!
If you find yourself visiting Southwest Florida and are looking for fun things to do, you just might want to check out the Dixie Roadhouse. Enjoy country music, live entertainment, a great dance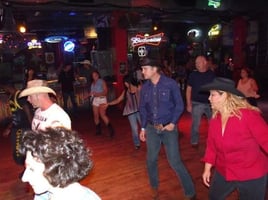 floor and a super charged, high-energy atmosphere, then Dixie is the place for you!
They have nightly specials, so you'll want to check out their website for what's happening and when. In addition to what bands are performing, they have some of the best acts in the area!
Dixie Roadhouse has been voted the #1 nightclub in Southwest Florida by Trip Advisor for years on end, plus they've also received dozen's of other awards, as well. This is a country themed party-bar with a gigantic dance floor. Every evening they play all country music and have free line-dance lessons. Then later on, they play all types of party and dance music. Ice cold beer, killer drink specials and the largest dance floor in all of SW Florida, make this the party place to be.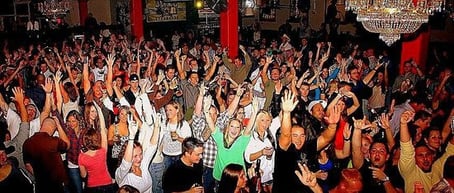 If you're looking for other great things to do, while in the Fort Myers, Cape Coral or Naples area. How about a day at a water park? Sun Splash is in Cape Coral, too. Over the bridge in Fort Myers you might also like to check out the Murder Mystery Dinner Train. Take a ride through SW Florida, have a fantastic meal and be part of an interactive, audience participation "Who done it?" Mystery. You just might be the culprit or the victim! Or be sure to check out our Activities page for more great ideas.
Photo Credits: Dixie Road House