This 10 day free event features the unique opportunity to experience the voices, back stories, and personalities of some of the most influential and internationally-recognized singer-songwriters at some of the most famous venues across Captiva, Sanibel, Historic Downtown Fort Myers and Fort Myers Beach!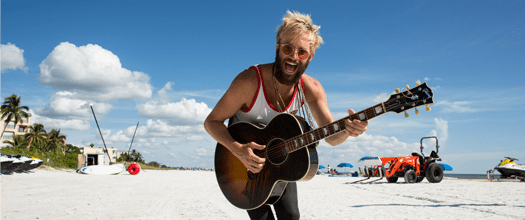 Typically occurring about the last 10 days of September, each year. In 2017 not even Hurricane Irma could keep this festival off the books. Less than 2 weeks after the hurricane, well as they say, "the show must go on" and it did.
Venues stretch along the SW Florida coast from Captiva Island south to Fort Myers Beach, with stops anywhere and everywhere in between. Some of the featured artists from year's past include Sheena Brook (a SW Florida native!), The Bass Brothers, Big Al Anderson, Chas Sandford and many many others.
For the full schedule of events and artists, check out the official Island Hopper Songwriter Fest website!