On average, over 100,000 people visit Key West by ferry boat, each year.
Key West is the southernmost point in the United States. It's a popular tourist destination for water-sports, beaches, art galleries, museums and historic sites.
Whether you want to frolic in the surf or soak up the sun with a drink in hand, the beaches in Key West, Florida are some of the most beautiful in the world.
In this guide, we'll dive into what Key West beaches are the best and why you should visit one today!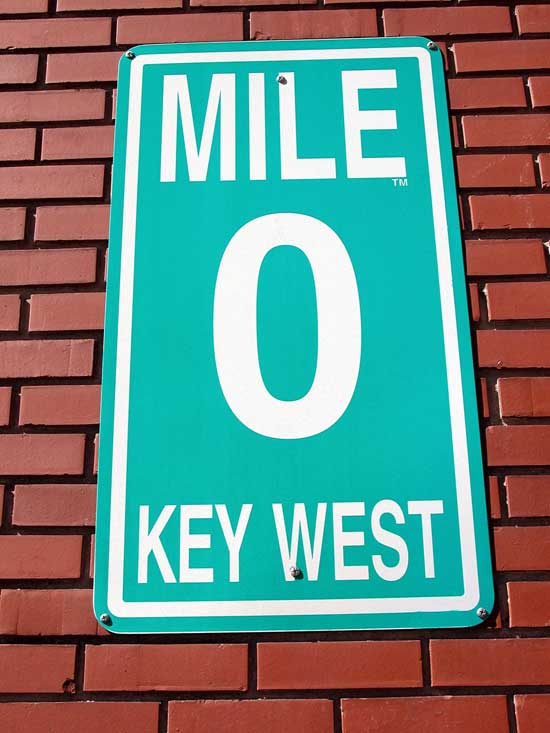 Photo Credit: Piqsels
The 10 Best Beaches in Key West
The beaches of Key West are famous in Florida. While Key West makes up a mere 4.2 square miles of land, it's thanks to the Gulf of Mexico and the Atlantic Ocean on either side that creates numerous beaches of spectacular beauty.
No matter what beach you visit, you'll find opportunities to fish, dive, snorkel, and boat. Our top 10 beaches are:
1. Fort Zachary Taylor Beach
Whether you're a fan of snorkeling or a history buff, this Key West beach has wide appeal.
Unique to this beach is the fort built upon its shore, Fort Zachary. It was named after President Zachary Taylor and was built during the Civil War. Now, you can visit the fort and see the largest collection of Civil War cannons in the United States.
One of the more unique features of the beach is that it lies a the point where the Atlantic Ocean meets the Gulf of Mexico with beautiful clear water, shaded picnic areas and good snorkeling. The Fort Zachary Taylor Beach is all-natural, comprised of ground coral.
The crystal clear waters here are teeming with life and attract divers and snorkelers alike. It's common to spot turtles, dolphins, barracuda, and many other fish in the area.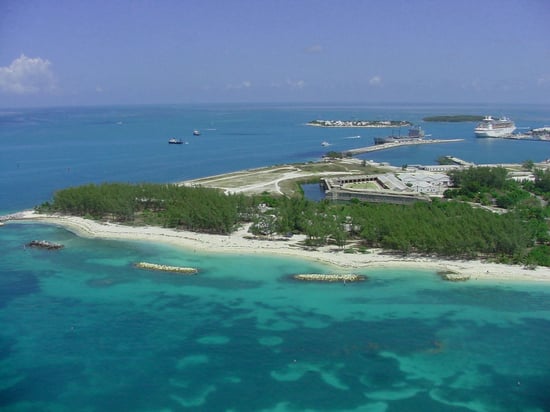 Photo Credit: Ft Zachary Taylor State Park
2. Smathers Beach
Smathers Beach is often touted as one of the best beaches in Key West, Florida.
It's the largest beach on Key West at 2 miles long. Various stalls selling food, drinks, and chairs dot the length of the shoreline.
You'll never be bored at Smathers Beach either. There's always a game of beach volleyball taking place. The gradual slope of the shore into the ocean makes for ideal swimming conditions too.
Smathers is family-friendly, providing gentle currents for kids to splash in and restrooms on hand. The best thing of all about Smathers is that it's open to the public and free.
3. South Beach
If you have young children, South Beach is perfect for playing in the shallows and swimming.
This beach is laid-back and has gorgeous crystal-clear water. People visit South Beach more for relaxing than enjoying other activities.
South Beach is much smaller in comparison to many other Key West beaches and doesn't have any restrooms or public facilities. There is a nearby bar that lets you use their facility. For food and drinks, there are a few stalls along the shore.
4. Higgs Beach
If the large crowds turned you off from Smathers Beach, then Higgs Beach is a short drive or walk away.
Higgs Beach makes for picture-perfect scenery with its lush tropical vibe. Palm trees pepper the shoreline, the sands are as white as eggshells, and the waters a vivid blue.
5. Dog Beach
If you have a canine family member, then the Dog Beach will be a must-stop for you. It's the only beach on the entire island that lets dogs roam free.
Dog Beach is about 20 feet long and the terrain is rocky, so beach shoes are a must. Once your four-legged friend is all tuckered out from exploring, visit the eatery Louie's Backyard.
6. Rest Beach
One of the smallest beaches at a tiny 300 yards long, the key attraction to this beach is its sunrises and sunsets.
This beach offers the best view of the Atlantic Ocean in Key West. If you're a photographer, then you'll want to add this beach to your destination to-do list.
In the mornings and evenings, there are also yoga classes that take place on a wooden deck on the shore.
7. Bahia Honda State Park
The Travel Channel once named Bahia Honda as one of the top beaches in the country.
This beach is filled with pure white sand, shallow waters, and tons of great spots to set up camp for the night. There are plenty of water and electricity hookups to give you the comforts of modern living while you camp on the shoreline.
Covering some 500 acres, you can find some of the best beach-combing and snorkeling anywhere in the state of Florida.
8. Dry Tortugas National Park
This beach is found within the Fort Jefferson National Park. It's a must-see tourist destination when visiting the Florida Keys.
Video Credit: Visit Florida
To reach it, you'll have to book a ferry boat. Trips to the Dry Tortugas tend to take the entire day, so make sure you pack all your essentials and prepare for some of the best snorkeling around.
The national park is made up of only 1% dry ground. It's a popular snorkeling destination for its third-largest reef system in the world.
9. The Reach Resort
The Reach has one of the largest private natural beaches in Key West. With a boutique hotel on the property, there's plenty of amenities on hand for once you're done sunbathing on the beach.
10. Sunset Key
Sunset Key is a 27-acre beach resort. It flaunts white beach sand and tiki huts.
This is an exclusive beach that only guests at the resort have access to. Sunset Key is an ideal romantic getaway for couples with its charming cottages and amazing sunsets.
Dive In
The beaches in Key West are unparalleled. Whether you crave white sand, snorkeling through reefs, or parasailing out over crystalline blue water, the beaches of Key West offer it all.
If you've been considering a vacation to Key West, take the plunge and dive in. When winter hits and the cold has you feeling glum, remember that Key West is always there to greet you with warm weather and beautiful ocean sunsets.
To get to Key West, you'll need to book a ferry. Key West Express offers the best ferrying around. You can get a ride on our ferry from either Fort Myers Beach or seasonally from Marco Island and we'll sail you over to Key West, fast.
Book your Key West journey and start exploring NOW.
Hero Image Photo Credit: Pixaba