No matter where you live or what you do, time seems to escape us. How many times have we referred to "time flying". Despite our best intentions, popular destinations and points of interest in our own backyard that are enjoyed by visitors are always on our "things to do and see list". One of the most common phrases we hear, at Key West Express is... " I've lived in Florida for XX number of years, but I've never been to Key West." Yes, we get it but, "Why NOT? What are you waiting for?" A staycation to Key West is just what the "ho-hum" doctor ordered.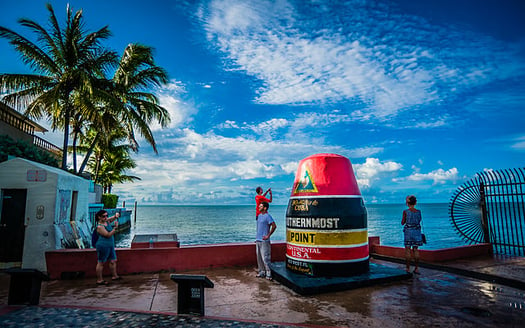 Photo Credit: Southernmost Point Todd Feit Conchtastic Key West
There are countless things that make living and working in the Sunshine State great. Now we're not talking about anything that lines the I-4 Corridor, you know the mouse house we're talking about here. Who really wants to go stand in endless lines, eat in fake countries or get ambushed by full sized, plushie toys? No, we're talking about getting out and really experiencing the fun and unique things that Florida has to offer.
So, if you've read this far, then we may have you hooked. Key West is just one of these quirky WAY out of the way destinations, that is truly in your backyard. Sitting as one of the last of the inhabitable islands (or keys) of our southern shore, it's a place not to be missed. In about 3.5 to 4 hours, from the SW Florida coast traveling aboard the Key West Express, you can be in this internationally known island destination made famous by pirates, poets, presidents & partygoers, as we say here at Key West Express.
What's there to do in Key West? Well, the first and most obvious, since you're on an island, is to take advantage of all that water that surrounds you. There's world class fishing. Reef fishing, deep water (think dolphin, marlin and sail fish), fishing the flats and grasslands, or breaking out the fly rod and going for some of those top water delights. Or maybe go underwater and dive on any one of the many reefs or wrecks that surround the island.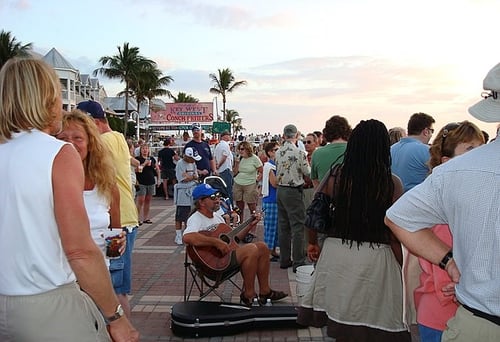 Photo Credit: Wikimedia Commons
Key West has a number of civil war era forts and battlements, anyone of any age can set out and explore. Then there's the home of Ernest Hemingway. One of the greatest writers, if there ever was. Or check out the President Truman's Little White House. If you're looking for something a bit more laid back, the island is also home to a great many art galleries.
For centuries, Key West has attracted great writers, artists, musicians, explorers and dreamers. This tiny palm lined gem is approximately 2.5 miles square, has over 20 live music venues, 3 professional theaters and an annual Songwriters Festival featuring world class performers, dinner theaters and one of the oldest open air aquariums in the state. A nightly sunset celebration, famous for its circus like atmosphere, entertaining guests as they watch the breathtaking sun set on another day in paradise.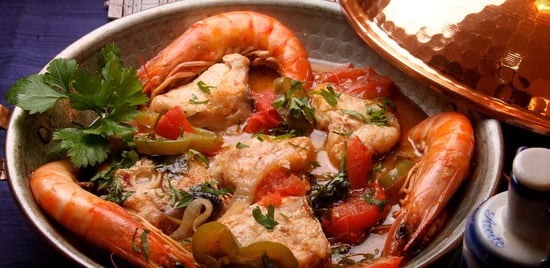 Photo Credit: Piqsels.com
Museums, ghost tours, historical homesites, unique shops and boutiques for that distinctive gift or treasure, offers something for everyone to make your get-a-way complete. Foodies delight in the yummy, wildly varied gastronomical outlets to satisfy any palette from food trucks to fine dining. Imagine getting your seafood served so fresh that is was literally taken, in many cases, from the boat that day to your table.
Whether you can go for just the day or want to spend the night. The Key West Express is your express ride to this wonderfully, fantastic island getaway, that will make for that perfect staycation getaway.
Hero Image Photo Credit: Piqsels.com