Are you planning a family vacation in Florida? Have you considered beautiful Marco Island Beach as a destination?
Located near Naples on Florida's southwest coast, Marco Island has something for everybody. Want to fill your days with outdoor activities or lounge on the beach and watch the clouds go by?
You can do it all (or do nothing at all) and have a blast on the beautiful island.
Read on for our recommendation for the best activities on Marco Island—and why you'll love vacationing there!
1. Amazing Beaches
The words "Florida" and "beaches" go together, and Marco Island is no exception. It's the largest of the Ten Thousand Islands, a national wildlife refuge, and boasts nearly 6 miles of pristine white-sand beaches.
South Marco Beach sits down at the cape and is a peaceful place to swim and relax. Further up the coast, you'll find the more lively Tigertail Beach (named for its sandbar in the shape of a tiger's tail).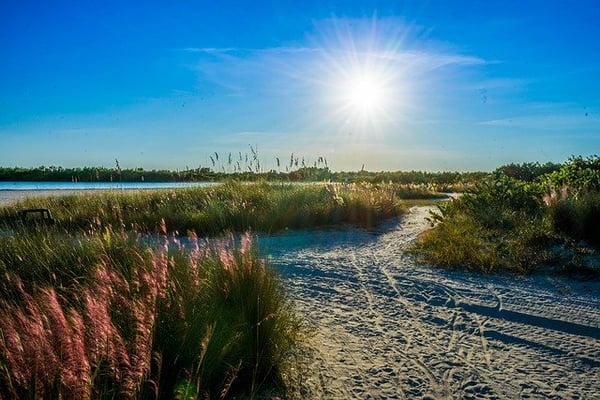 Photo Credit: Pixabay
Tigertail is the place to go for a day of family fun in the sun. There are picnic areas, a snack bar, a playground, and plenty of sand for everyone to spread out and enjoy. The lagoon is quite shallow and staffed by lifeguards, making it a safe recreation zone for the entire family.
Towards the northern end of the island, you'll find Sand Dollar Spit. This small "island" is home to dozens of species of birds and, as the name suggests, a great place to hunt for sand dollars. You can reach it by shuffling through the lagoon from the north end of Tigertail Beach.
Bonus tip: If you don't know what the "stingray shuffle" is, now's the time to learn.
2. Watersports Galore
The Gulf waters are warm and inviting year-round, so there's no shortage of aquatic activities to enjoy on your vacation.
Here's just a sampling of things to try on Marco Island:
Swimming

Snorkeling

Scuba Diving

Paddleboarding

Canoeing

Kayaking

Sailing

Jetskiing

Parasailing
There are dozens of agencies where you can rent sporting equipment on the beach. You can also sign up for a paddling or WaveRunner tour through the nearby islands and mangroves.
Looking for a really unique Florida experience? Head back to the mainland for a day and try an airboat tour through the Everglades. It's a remarkable experience you'll never forget!
3. Explore Florida's Ecology
Florida's ecosystem is unique to the rest of the US, even the entire world. The tropical hammocks and enormous wetlands are home to an incredible variety of plant and animal life.
Birdwatchers will appreciate the chance to see herons, egrets, pelicans, spoonbills, and storks in their native habitat. If you're lucky, you might even spot one of the larger birds of prey like a hawk or a bald eagle.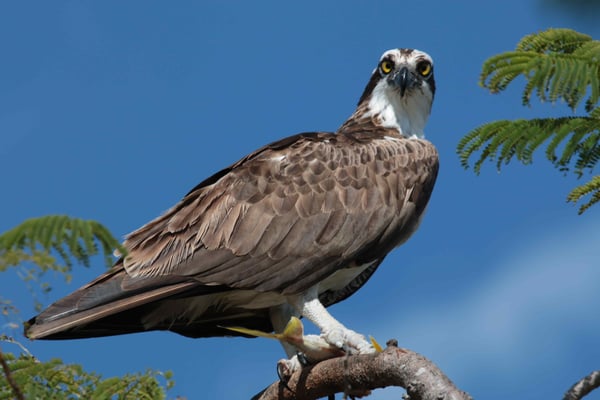 Photo Credit: Unsplash
The shallow waters around Marco Island Beach are also teeming with marine life. From manatees and dolphins to alligators and sea turtles, this area is a nature lover's dream.
Marco Island is also home to some of the best shelling in the world, so grab a bucket before you hit the beach. You'll be amazed at the endless and colorful variety of scallop, conch, and whelk shells, as well as starfish and sand dollars.
4. State & National Park Access
Marco Island is the gateway to Ten Thousand Islands Wildlife Refuge, but that's not the only park to explore.
If you can't get enough of the great outdoors, you can also tour:
Each of these parks offers opportunities for education, photography, hiking, and other outdoor adventures. There are also a number of non-profits in the area that restore natural areas and rehabilitate injured wildlife.
5. World-Class Shopping, Dining, & Golf
Over 12,000 households of millionaires own homes in Marco Island and Naples. This means you can expect nothing less than the best amenities in the area.
When you need a break from the hot sun, you'll find plenty of luxury boutiques, art galleries, and outlet malls. There's an endless variety of casual and fine dining options too. Be sure to try the stone crabs, when they're in season!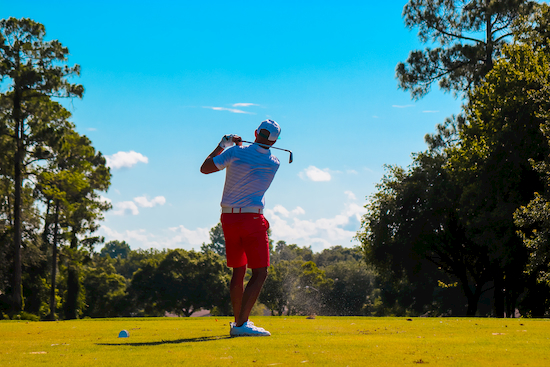 Photo Credit: Unsplash
Marco Island and the surrounding area is also home to 90 golf courses. If you're a golf enthusiast, be sure to pack your clubs and book a tee time in advance.
6. Easy Access to Other Florida Destinations
Marco Island is a fantastic destination on its own, but it's also a great central location to explore other parts of southwest Florida.
High-speed ferries can whisk you away to the exotic island of Key West in just a few hours. It's also simple to reach Fort Myers Beach and Sanibel Island.
Southwest Florida International Airport in Fort Myers is the closest major airport to Marco Island, but that's not your only option. It's also within driving distance of the airports in Tampa, Orlando, Miami, Fort Lauderdale, or West Palm Beach.
Even if you're planning a vacation in another part of Florida, why not consider adding a few days to your trip for Marco Island? It's sure to be the highlight of your tropical getaway!
Ready to Visit Marco Island Beach?
So, did we talk you into planning your Florida vacation on Marco Island?
You'll love the pristine beaches and perfectly sunny weather. You'll have fun exploring nearby parks and learning about the unique Florida ecology.
And whether you're into birdwatching, paddle boarding, golf, or just relaxing on the sand, you can do it all on Marco Island Beach.
Need more inspiration for your upcoming vacation? Click to learn more about visiting Marco Island.
Hero Image Photo Credit: Pixabay