Key West is a tropical island located at the southernmost tip of Florida. It is known for its beautiful beaches, vibrant nightlife, and a casual laid-back atmosphere. When we think tropical AND island.... our minds immediately wander to sunshine, sand between our toes and fresh air.
There are many outdoor activities to enjoy in Key West. Most restaurants offer some type of an outdoor spot, whether it be a patio, porch, pool or waterside dining. Outdoor concerts, countless festivals, swimming and sunbathing to fishing and biking. Here are just a few of the best outdoor activities in Key West.
Swimming and Sunbathing:

Key West has some of the most beautiful beaches in the world. The beaches are perfect for swimming, sunbathing, snorkeling and playing in the miles of sugar like sand. Relaxing on the beach is probably one of the most popular things to do in Key West. Pull up your beach chair, grab a cold beverage and, put those work weary eyes to rest, as your mind and body fade away!
Fishing:

Key West is fisherman's or woman's nirvana and is a

great place to go drop a line

. There are many different types of fish to catch, including marlin, sailfish, dolphin and tuna. Did you know that Ernest Hemingway was an amazing sportsman and earnest fisherman? Key West hosts an annual fishing tournament, in his honor.

Snorkeling and Diving:

The waters around Key West are home to a variety of marine life, making it an ideal setting for snorkeling and diving. There are many different reefs and wrecks to explore that are just a short boat ride from shore. Closer to shore there are many reefs and lighthouse structures to explore. For those that are a bit more adventuresome, the wreck diving here is world class!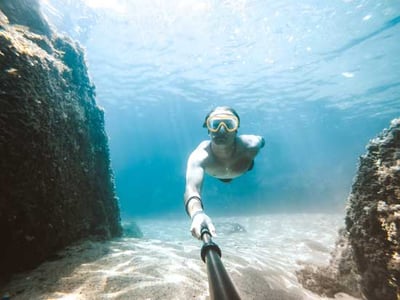 Biking:

Key West is predominantly a pedestrian island and a

phenomenal city to go biking

, whether for exploring or transportation. With the island only being 1.5 x 2 miles long, you can certainly make this a full days activity. Biking allows visitors the perfect way to discover those off the beaten path jewels. There are many places that you can rent a bike on the island or even bring your own, on the Key West Express!
Kayaking:

Kayaking is the perfect way to explore the mangroves and other waterways, around Key West. Kayaking also allows visitors a serene view of wildlife in its natural habitat. One of the more unique tours, is a nighttime Kayak Tour. There are lights on the bottom so that you can see what you're floating over.

History and Culture:

Key West has a rich historical and cultural

story to tell

. There are many historical sites and museums to visit. There are numerous Civil War era forts, a Shipwreck Museum, Ernest Hemingway's Home and Museum, plus many more to explore.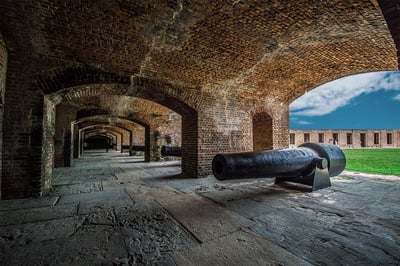 Nightlife:

Key West is renown for its vibrant and unique nightlife. There are many bars, clubs and restaurants to enjoy. Key West has become known as a national destination for country music festivals and iconic celebrity performances. Key West takes on it's own vibe, after the sun sets ushering in the dark with a nightly sunset celebration at Mallory Square.
These are just a few of the many outdoor activities to enjoy in Key West. With so much to do and see, you're sure to find something to keep you busy, on your next Key West vacation, with Key West Express.